Workplace Stress Indicator Tool
---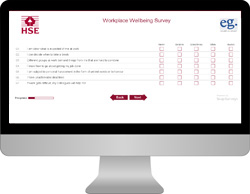 HSE's Stress Indicator Tool (SIT) provides a quick and easy way to determine the extent to which work-related stress is a problem in your organisation, and the likely root causes. It measures the attitudes and perceptions of your employees towards stress at work
The tool improves upon HSE's original paper-based 'Indicator Tool' which required manual completion and relied upon Microsoft Excel for its data analysis and results presentation.
Complementing HSE's Management Standards for Workplace Stress approach

, the tool features a survey of thirty-five questions, written by Work Psychology specialists, that ask about six key areas that, if not managed properly, are known to be potential causes of workplace stress.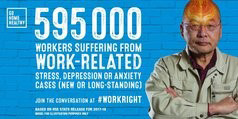 Over 12 million days are lost at work a year because of stress at work. Employers have a legal duty to protect employees from workplace stress by conducting a risk assessment and acting on it.
The new SIT saves you time, administration and money and improves upon the paper version because:
You can now customise a number of survey elements including changing elements of the language used and adding corporate logos or statements
SIT analyses collected survey responses for you and automatically generates an easily understood report of the results. This highlights priority areas and suggests the next steps that can be taken to address them
The survey can be run at any time from your own secure web account, making the process simpler, quicker and more convenient
Email hseorders@tso.co.uk for more information or to arrange a demonstration of how to configure your bespoke survey, run it online, and get the results and analysis from it.
Click here to see an example online survey

Click here to see an example SIT autoreport

Click here to watch a demonstration video

License Pricing
| | | |
| --- | --- | --- |
| No. of employees | Licence Fee Year 1 (excl. VAT) | Annual charge for each consecutive year |
| up to 50 | £200 | £200 |
| 51-100 | £700 | £100 |
| 101-250 | £1,200 | £200 |
| 251-500 | £1,450 | £250 |
| 501-1000 | £1,700 | £300 |
| 1001-2500 | £2,700 | £500 |
| 2501-5000 | £4,700 | £900 |
| 5001-10000 | £7,700 | £1,500 |
These prices allow you to use the Stress Indicator Tool (all prices are excluding VAT).
The cost includes system set up and configuration, and the first year of support and maintenance. Setup fee not applicable to current Safety Climate Tool licence holders.
The licence fee does not include subsequent years Annual Support and Maintenance costs (this is given in the column above). These will be invoiced on an annual basis after the first year, or can be paid up front depending on your preference.
Your licence permits use of the tool according to the appropriate number of people employed by your organisation. Should the number of employees increase, or you wish to expand the licence to cover other parts of your organisation, you will be required to upgrade your licence.
---