RIDDOR Regulations
---
RIDDOR is the Reporting of Injuries, Diseases and Dangerous Occurrences Regulations 2013. These Regulations require employers, the self-employed and those in control of premises to report specified workplace incidents.
A RIDDOR report is required only* when:
Read more about when a RIDDOR report is required
the accident is work-related

it results in an injury of a type which is reportable
*other than for certain gas incidents

.
The responsible person should RIDDOR:
An employer or in control of premises

Self-employed

A member of the public, employee, injured person or their representative

A gas supplier

A gas engineer

Working offshore

Special cases (Mines, quarries, pipelines and wells)
What must be reported in RIDDOR?
Deaths and injuries caused by workplace accidents

Occupational diseases

Carcinogens mutagens and biological agents

Specified injuries to workers

Dangerous occurrences

Gas incidents
Find out how to make a RIDDOR report

Read less about when a RIDDOR report is required
---
RIDDOR Books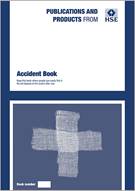 Book

Publishing:

22 Aug 2018

ISBN: 9780717666935
Price:

£6.67 (£8.00 inc. VAT)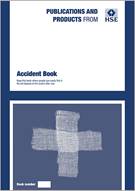 Book x 10

Publishing:

22 Aug 2018

ISBN: 9780717667048
Price:

£62.50 (£75.00 inc. VAT)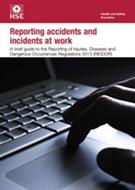 Leaflet x 10

Publishing:

01 Oct 2013

ISBN: 9780717665747
Price:

£7.50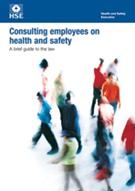 Leaflet x 5

Publishing:

01 Jun 2013

ISBN: 9780717664627
Price:

£5.00
---
HSE Training and Conferences available:
Biological Monitoring for Chemical Exposures at Work - an Introduction

Occupational Medicine Seminar for HSE Appointed Doctors, Occupational Health Professionals and GPs

HSE Training offer a full range of courses including COSHH. For more information and a full list of what training is available, visit the Solutions from HSE website

---
Information sheets are also available online from the HSE:
Incident reporting in schools (accidents, diseases and dangerous occurrences) Education Information Sheet EDIS1 (rev3) HSE Books 2013 (PDF)

.
Reporting injuries, diseases and dangerous occurrences in health and social care: Guidance for employers Health Services Information Sheet HSIS1 (rev3) (PDF)

.
---