Safety Climate Tool (SCT)
---
Register for an upcoming live webinar demonstrating the Safety Climate Tool
Tuesday 25th January at 10.30am - sign up here
Tuesday 1st March at 2.30pm - sign up here
Wednesday 6th April at 11.00am - sign up here
If dates and times do not suit, please get in touch and we can arrange an alternative demo for you.
hseorders@tso.co.uk
+44 (0)333 202 5070
---
---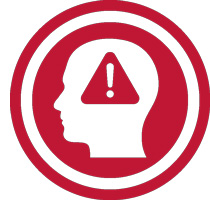 Every employer has a legal duty to assess and protect employees under the Health and Safety at Work Act 1974.
HSE's Safety Climate Tool has been carefully designed by scientists to assess the attitudes of individuals within an organisation towards health and safety issues.
The Safety Climate Tool delivers an objective measure of your safety culture - the 'way things are done' in your organisation when it comes to health and safety. This is a significant starting point for any organisation to continually improve and raise standards.
Read more about the Safety Climate Tool
Using a simple, online questionnaire, the Safety Climate Tool explores your employees' attitudes and perceptions in key areas of health and safety, while guaranteeing anonymity.
Once the survey has been completed, it generates a comprehensive report and provides guidance that will help improve the organisation's safety culture.
What is Safety Culture (video)

Read less about the Safety Climate Tool
---
Benefits of using Safety Climate Tool
The results can be used to support ISO45001 accreditation
Available in over 45 language templates (Arabic, French, German, Japanese, Spanish etc.)
Can be customised to include the organisations logo, write a personalised introduction, choose the most appropriate demographic responses, and tailor the terminology used in the core statements
Ability to benchmark data against industry standards
Automatically analyses the responses and generates a valuable summary report of the results
Examines employee and management results for comparison
Creates bespoke reports of your chosen demographics to highlight key priorities going forward
Provides suggestions for next steps and recommendations how to address them
Can be used at any time from your own secure web account, making the process simple, quick and convenient
Reduce the number of accidents and near misses - use as a leading indicator to proactively measure and improve safety culture. Evidence shows that a strong safety culture is associated with fewer workplace injuries.
Read more about the benefits
Utilise resources - data can be segmented in a range of different ways to identify good practice as well as areas for improvement, such as location or hierarchy. You can then pinpoint key focus areas and take action to change unsafe behaviours.
Support the journey to ISO45001 accreditation - use the SCT to enhance your evidence base. While ISO 45001 is not a legal requirement, proportionate adoption of a health and safety management system standard like ISO 45001 can help businesses measure and evaluate their performance.
Benchmark your organisation's health and safety culture - not only does the SCT help you understand your own safety culture, but it's extensive benchmarking dataset allows you to compare performance against industry standard.
Read less about the benefits
---
Organisations using Safety Climate Tool
Over 300 organisations both in the UK and overseas are proactively using Safety Climate Tool to measure and improve their safety culture. It is used and trusted by organisations of all sizes, across all industry sectors.

Read more about organisations using the Tool
Safety Climate Tool Case Study - SAICA
SAICA is a global business that produces sustainable solutions for paper and board packaging. Johan Sundblad (Country Manager, UK) and Andrew Newman (HSE Director, UK) describe how they used the Safety Climate Tool to measure their safety culture, and acted upon the results to improve their safety performance further.
Customer testimonials
"It's just a matter of making it real for them so they can see that actually a culture is a reality and measuring it can be linked to incidents and then you all know more precisely to a degree where the areas are you need to concentrate on and you can actually go and work on those…you can focus into particular areas rather than just having this sort of all encompassing, do everything to everybody type approach which just wastes resource."
Qinetiq
"Quickly realised this is something we can use and be of great benefit to us and what I really liked about it is you simply hit the button and it produces the report for you. Additionally, I like the discipline of it and you cannot manipulate the data. That was an excellent gem that we got from this…one of the benefits of the tool, because you can download more of the charts, we can do more in depth analysis to recognise that it is not about throwing more [resource] at it, it is about better managing it."
Scottish Water
"The Safety Climate Tool has provided us with useful data that allows us to understand our current safety climate and identify the areas of our business that we should target in order to make long-term, sustainable improvements."
Burton's Foods
Read less about organisations using the Tool
---
Demonstration
To access a full demonstration with audio description click here


Access Passcode: Safety1@
---
Licence Pricing
These prices allow administrative and user rights to the Safety Climate Tool (all prices are excluding VAT).
For employers with more than 10,000 employees a price is available upon request.
No. of Employees
Licence Fee Year 1
(excl. VAT)
Annual Charge for Each Consecutive Year
up to 50
£850
£285
51-100
£2,275
£285
101-250
£3,600
£465
251-500
£5,288
£675
501-1000
£8,119
£1,050
1001-2500
£14,803
£2,100
2501-5000
£21,455
£3,000
5001-10000
£32,932
£4,650
Read more about Licence Pricing
The initial cost includes:
System set up and configuration, and the first year of support and maintenance
Multiple language templates for over 30 countries
Safety climate white papers
Licence permits use of the tool according to the appropriate number of people employed by the organisation. Should the number of employees increase, or you wish to expand the licence to cover other parts of the organisation, you will be required to upgrade to the next band.
To order and for a free demonstration of the Safety Climate Tool, please use the contact details above.
Read less about Licence Pricing
---
Safety Climate Tool (1-50) User Licence
SCT (1-50) User Licence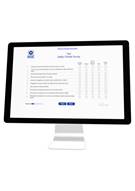 You may purchase a licence for up to 50 employees here, if you require any of the larger licences, please contact us.
---
Related Information
Existing customer login

How-to videos

Terms and Conditions (pdf)

FAQs

---

---